UberSocial for Twitter
Twitter App – Get More Out of Your Twitter
Are you active on Twitter a lot? Have difficulty finding tweets from your friends on your timeline? If yes, then this Twitter app is what you need. UberSocial for Twitter is a nice app which allows you to view all the tweets on your timeline in chronological order so that you don't miss any of them. It provides you the chance to enhance your Twitter experience by offering a variety of useful features. With this app, you can see the tweets of your friends and loved ones separately so you don't have to search them on your timeline. So, you won't miss any important tweets. Moreover, it also enables you to mute people or hashtags that are crowding your timeline for any duration of time.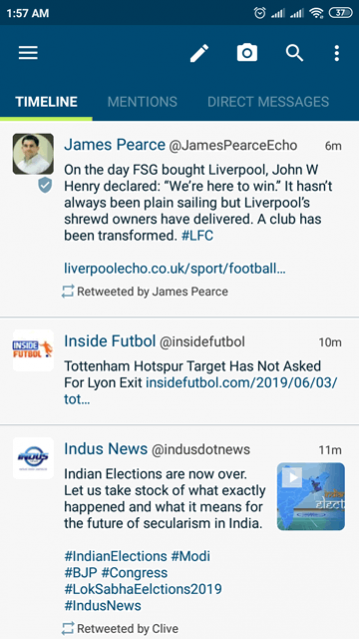 UberSocial for Twitter has an intuitive user interface which is backed up by a user-friendly design and layout. These features ensure that using this app isn't difficult at all even for novice users. However, before you get to use the various features of this twitter app, you need to first sign into your twitter account. It is a simple enough process that doesn't take much time to complete. After having signed in, you will see all your tweets in chronological order on your timeline. Each tweet will be displayed according to the time it was published. You can scroll through them just like you would on Twitter. If you want to search for a particular person or hashtag you can do so using the search box available at the top bar of the screen.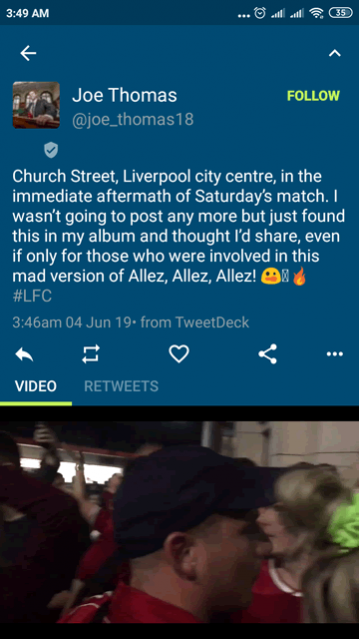 This twitter app offers multiple tabs to you for viewing your twitter updates. Aside from the formal timeline, there are separate tabs for direct messages and mentions. However, the most productive tab of all is the 'Inner Circle'. Under this tab, you will find the tweets of all the people whose tweets you love and don't want to miss. You can add people to your Inner Circle by adding them to your favorites list. The tweets of all the people that are on this list will be aggregated in the Inner Circle tab. So, you won't have to go looking for them on the timeline. You can view a tweet in full by tapping on it. If the tweet contains a link, video or photo, you can view them within the app.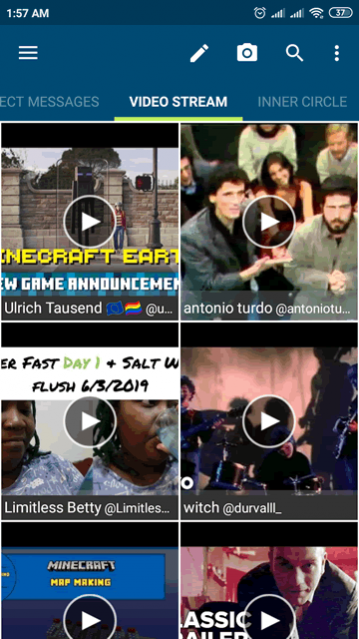 UberSocial for Twitter provides a video stream tab to you too. This tab is dedicated to videos only. Any videos shared by the people you follow on Twitter can be seen in this tab. Since this twitter app has a built-in video player, you won't have to leave the app to view the videos. If you find the tweets from a person too annoying and don't want to see them for a while then you can mute them. This can also be done for hashtags too. You can also block people as well. If you have multiple twitter accounts then you can manage them all in a single place in this app. There is even an option available to post tweets you like to your Facebook.
Features:
Intuitive user interface
User-friendly design and layout
Easy integration with Twitter
Watch your Twitter timeline chronologically
View tweets from your friends in the Inner Circle tab
Post tweets from Twitter to your Facebook
Mute users or hashtags to stop viewing their tweets
Conversation view for seeing tweets and replies
Option to see tweets from multiple accounts
A video stream for watching all the videos
Watch videos and photos within the app
Go to links without having to close the app
Conclusion:
UberSocial for Twitter is an app which is aimed towards people who are quite active on Twitter. It provides them the chance to get the most out of their Twitter experience and to stay on top of all the conversations. It is an excellent twitter app to have on your phone for sure.
---
Add a review
Tell us your experience with
UberSocial for Twitter
RELATED PROGRAMS
Our Recommendations
---
---
---
---